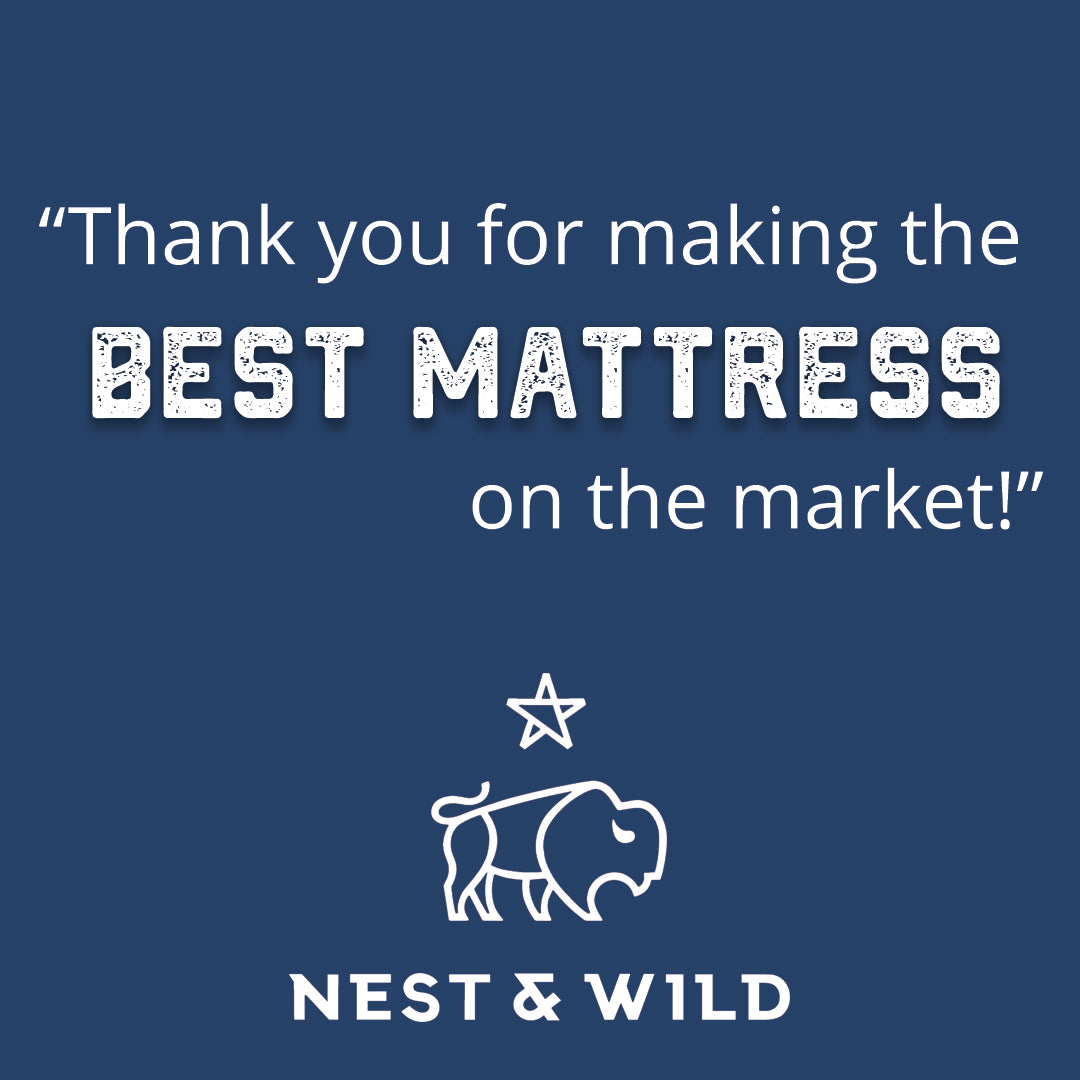 Jake on Sep 26, 2022
I'll never sleep on another mattress ever again
★★★★★
This is easily the best investment I have made in my health over the past year. Investing in my sleep to aid my recovery after tough workouts and marathon training has drastically improved my quality of life and performance on the pavement. Thank you Nest and Wild for crafting the best mattress on the market. I sleep like a rock every night now!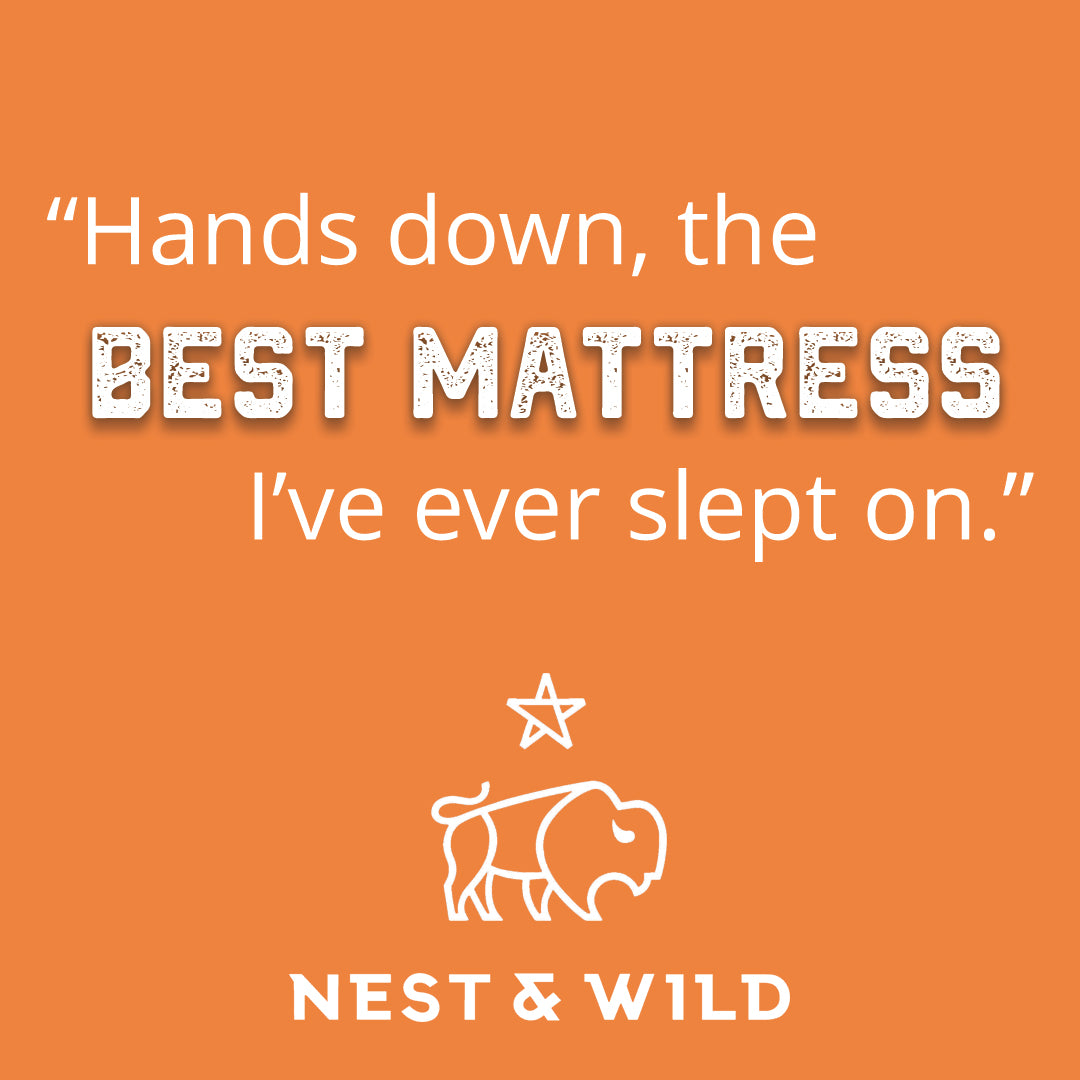 Cole on Oct 06, 2022
The Best Mattress I've Ever Slept On
★★★★★
This is hands down the best mattress I've ever slept on. I prefer a softer mattress and my partner prefers a much firmer mattress. This is the perfect compromise and we both sleep great every night. If one of us gets up the other doesn't even know it thanks to the memory-foam-like material. I'll never purchase another mattress brand again.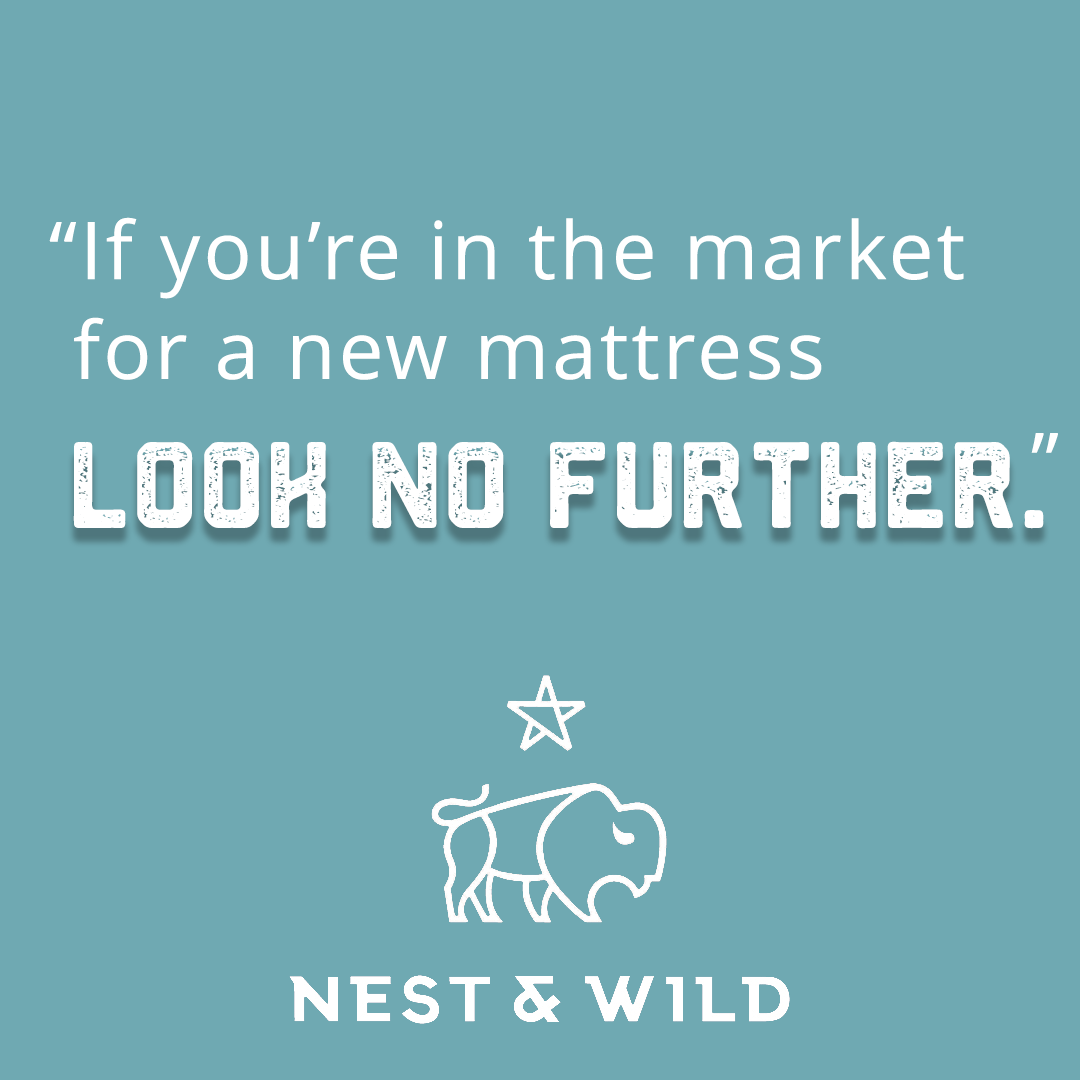 Jamison on Sept 25, 2022
Fantastic Mattress
★★★★★
This mattress is so comfortable! We had our previous mattress for 15 years. We knew it was time for a change, but no way were we going to settle for anything less than the perfect mattress! We tried MANY different mattresses during our quest. NONE of them were enticing enough for us to make a change. During our research, we came across this mattress. After reading reviews and learning about their quality, we decided to try it out....This mattress is amazing and we still can't believe it just came out of a box shipped right to our front door. Nowadays, the only downside is that I still don't want to get out of bed in the mornings! If you are in the market for a new mattress, look no further! Your body and your quality of sleep will not be disappointed.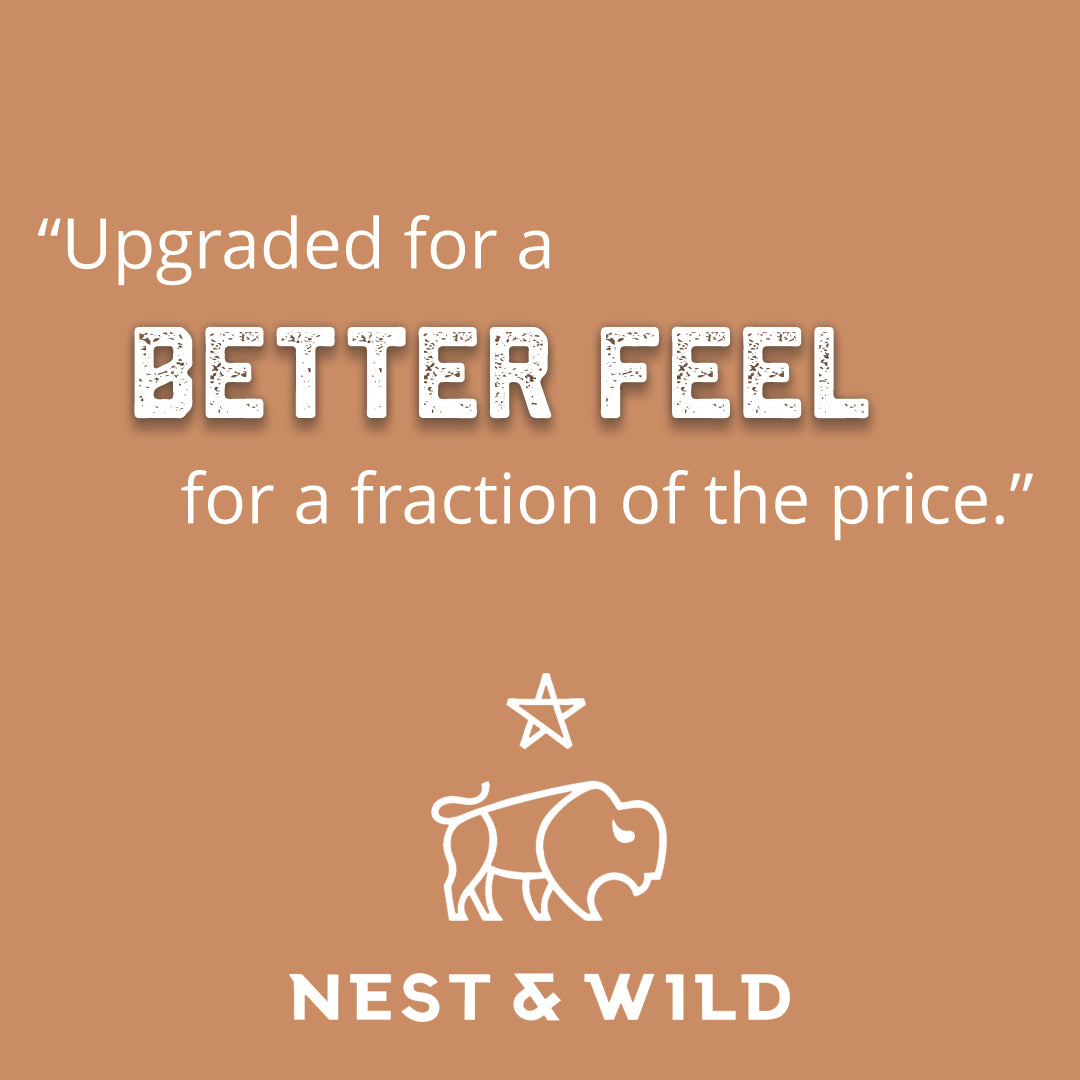 Damon on July 22, 2022
Better Than Tempur-Pedic
★★★★★
My wife and I just swapped out our 14" Tempur-Pedic mattress for a Nest and Wild mattress. Wow. My wife and I love it. Upgraded for a better feel for a 1/3 of the price!
Sleep Comfortably. Guaranteed.